Drushyam 2 is the remake version of the Malayalam blockbuster Drishyam 2 and the sequel of Drushyam(2014). Drushaym 2 is a Telugu language thriller family drama written and directed by Jeethu Joseph. The film stars Venkatesh, Meena, Kruthika, Esther Anil in pivot roles. The film is jointly produced by D. Suresh Babu, Antony Perumbavoor, Rajkumar Sethupathi. The makers of the movie planned to take the movie online. Due to the current covid situation government didn't relax the theatres, cinema halls in major locations.
To reach every audience and financial reasons the filmmakers negotiated to Hotstar streaming service. Finally, Drushyam 2 Telugu full movie streaming rights were bagged by Amazon Prime Video.
Watch Drushyam 2 Telugu full Movie HD On Prime Video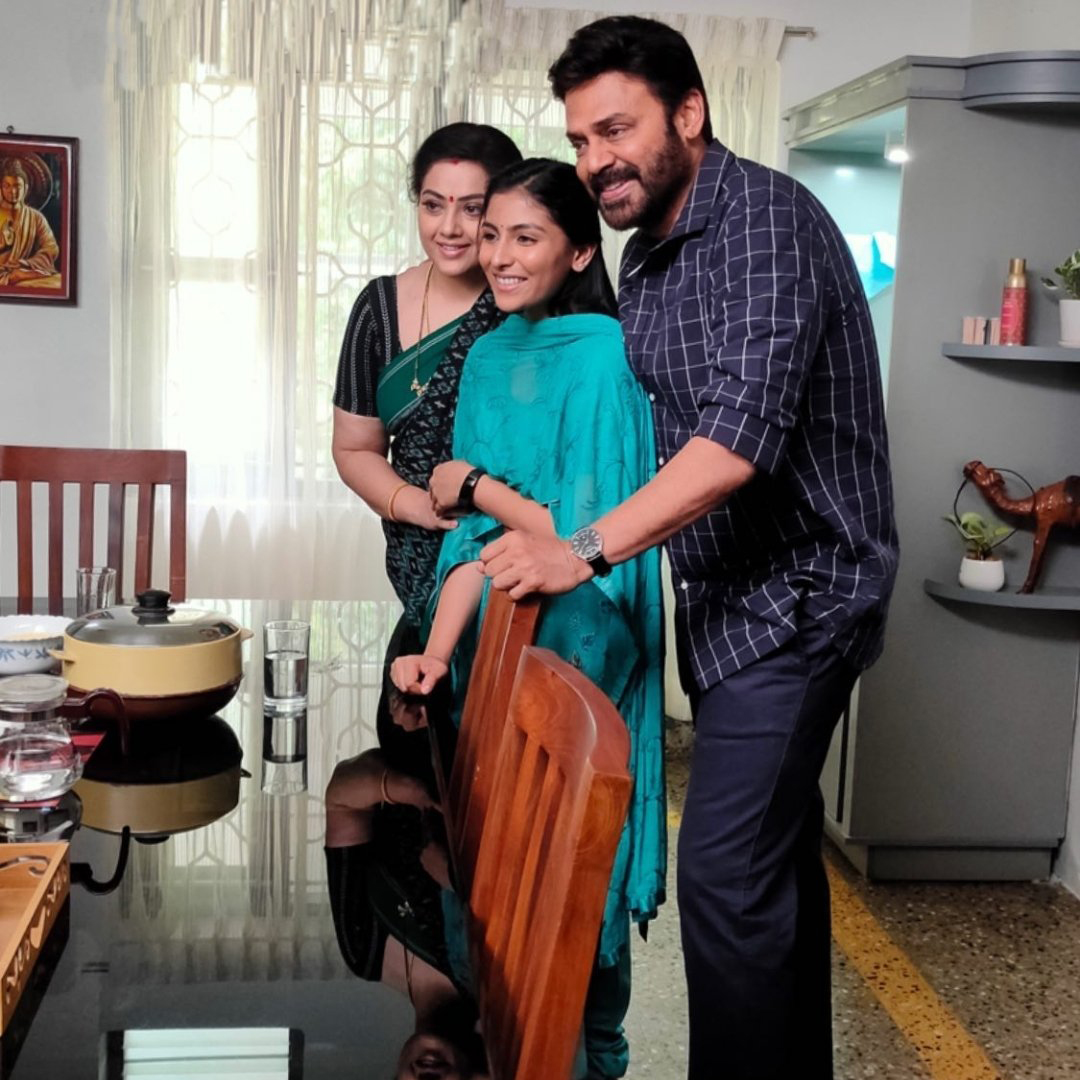 Amazon Prime is a popular Streaming platform and has a huge collection of movies, series, and tv shows. Let you know Actor Venkatesh's Drushyam 2 Full Movie Telugu only available on Amazon Prime Video from 25 November 2021.
Drushyam 2 Movie Cast
Here's the complete cast list from Drushyam 2 Telugu Movie:
Venkatesh as Rambabu,
Meena as Jyothi,
Kruthika as Anju,
Esther Anil as Anu,
Sampath Raj as Inspector General,
Nadhiya as Geetha Prabhakar,
Naresh as Prabhakar,
Poorna,
Vinay Varma,
Satyam Rajesh
Drushyam 2 Telugu Movie Teaser
Watch the latest teaser video of Drushyam 2:
Drushyam 2 Full Details
Movie Name: Drushyam 2
Cast: Venkatesh, Meena, Kruthika, Esther Anil
Genre: Thriller, Drama
Director: Jeethu Joseph
Streaming Platform: Prime Video
Release Date: 25 November 2021
Languages: Telugu
Get more Entertainment News on Moviespie.com. Follow us on Twitter ,Instagram,Reddit, and Google News for more latest news and updates.